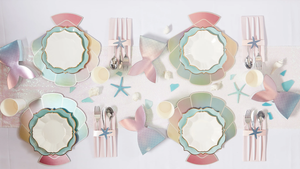 We save you time & money so you can put together a party effortlessly!
Yellow Bliss Co. is the #1 online curated 'Event In A Box' company that provides a diverse-friendly, upscale, one-stop shop for busy moms, dads, and Pet-Parents who love celebrating their loved ones in style!
Just add food & drinks, we provide everything else*
SAY GOODBYE TO PARTY PLANNING STRESS FOREVER!
1. Browse & Pick
2. We'll Deliver
3. Set Your Party Up
4. Party Time!
5. Recycle or Reuse
PREMIUM QUALITY
We know we're not the least expensive party in a box services out there, but as the saying goes, "you get what you pay for". And what you get at Yellow Bliss Co. is the quality that we confidently stand behind.
RECLAIM YOUR TIME!
Moms, Reclaim Your Time! Yellow Bliss Co. takes away the anxieties, and stresses ALL parents-on-the-go can relate too. No need to look for individual items at multiple places. Our curated boxes have everything you need. Just Browse, Click, Order, and DING! DONG! Check your doorsteps in 3-4 days to receive your curated party box.
PEACE OF MIND
The sweetest thing a mom will ever know, is when we can clear out a party in no time and nix the worries of returns. You keep EVERYTHING in your party box.
TALK OF THE TOWN!
We're pretty confident your kids or pet's party with be the talk of the town with an array of over 30+ themes to choose from our curated collection.
REUSE, RECYCLE, & REPURPOSE
Most of our items can be recycled, reused, and repurposed. Our napkins and our paper party goods are recyclable or biodegradable, and our chargers are reusable. Now, what's more BLISSFUL than that?
BECOME A
BLISS MEMBER
Ssshhh .... Be the first one to know about our latest items. Earn points and rewards. Enjoy promotional discounts and many other benefits. Become a member to uncover all our membership perks.
UNLOCK MEMBERSHIP NOW
Say Cheese!
Follow us on IG and become part of the Bliss family!